Demos and Tips Online
During this time of social distancing, some of our artists and instructors are sharing demos and tips online.
---
Creating a Textured Platter
Instructor: Sharon Kehmna
---
Start with a Warm Values Underpainting
Instructor: Jane Penfield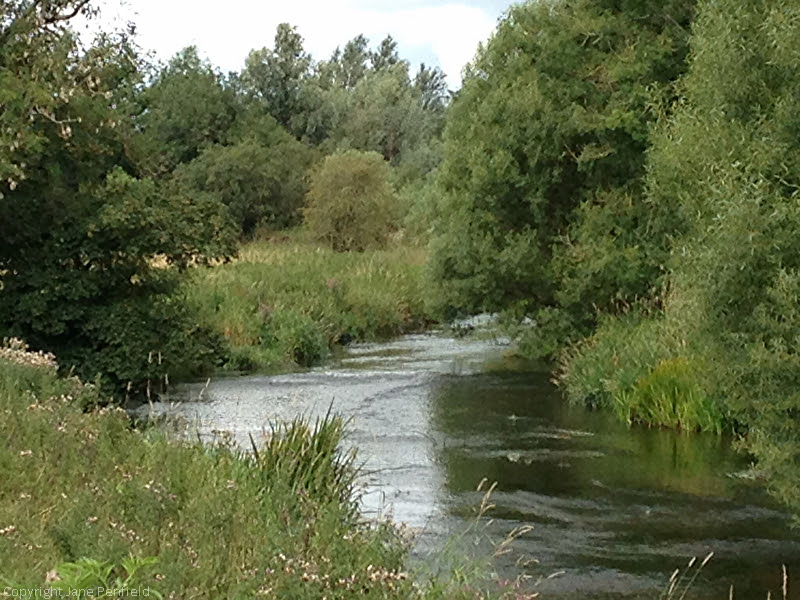 This is the reference photo I will be using as my subject. As you can see, the landscape is mostly green. If I stuck strictly to the local color, it would make for a pretty monotonous painting.  One of the ways to mitigate that is to start with an underpainting that uses colors that are complimentary to green on the color wheel.
These are the warm colors I chose for my underpainting, in three basic values: light, medium, and dark.
I first sketched in the values shapes in my painting, using hard pastel sticks in these colors and an alcohol wash.
The lightest areas were underpainted in pink. For the darkest areas, I used a dark eggplant purple, which is the richest, darkest dark I have. For the mid tones, I chose a warm orange for the sunlight areas and a cooler red violet for the shaded areas.
Unfortunately I forgot to take a photo of the painting at the underpainting stage, but you can see here that the underpainting is still visible in many areas of the painting. I have applied the subsequent layers of pastel using a very light touch, to allow the underpainting to peek through and create a "glow."
Here is the painting after about another half-hour of work. I like the balance between the two large tree shapes. I've added some of the blue into the grasses on the lower left to unify the foreground with the two big shapes. At this stage, I like to really slow it down and think about what it needs.
Here I have applied finishing marks and refined the foreground considerably.
In the finished painting, I chose to emphasize the effects of light and atmosphere on a summer day.